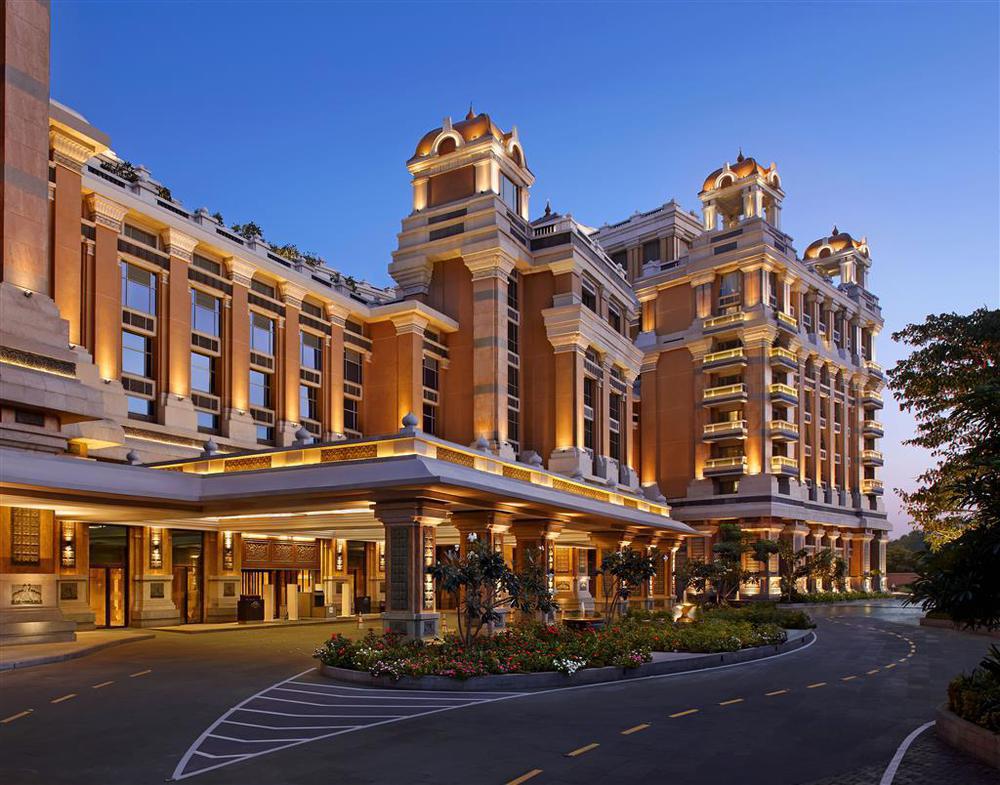 ITC GRAND CHOLA - CHENNAI
It is Seven star hotel with 900 rooms capacity having central hall to accomodate 3000 guests at a time .The entire facade is a combination of local granite with GRC ,a matching shed of granite.There are 3 major domes along with 13 number of medium sizes which were cladded with GRC matireal.
All four entrance poztico done in GRC with the glass opening.The entire GRC area was approximately 2,00,000 lakhs sqft. which was completed in 22 months We had mobilsed our mini plant at site to cater such a huge production .All the moulds were perepared at our main production unit near mumbai.The cladding was done on to the ms fabrication stud framework.
This is one of the ITC hotel work which was sucessfully completed to the entire satisfaction of the clients.